In times of electric cars becoming mainstream, we have to rethink several aspects of their ownership. EV home chargers can be useful and cost-efficient if you know how to use them
Electric cars have come to stay, and we all know that. There are small and big ones, city and off-road EVs, generalist and luxury models… And the global industry keeps bringing more to the market. Now that they are becoming mainstream, it is time for us to think of the aspects of EV ownership. More specifically, how does it differ from owning a thermal car. Home EV charging is one of the most important of those.
Sure, we can all recharge our EV's batteries at a dedicated station. The problem is that we can barely call it "fast charging" anymore. There are many cars in line, many chargers out of service and, what is the most worrisome, you have to plan your trips. Having a home EV charger solves many of those problems but, as with any other product, there are many options available. This guide is going to help you browse them.
Most cost-efficient
ChargePoint Home Flex
Great infrastructure, many extra features, and tons of information to help you save money
Most resistant
Grizzl-E Smart
Easy operation, high capabilities, and sturdy enough to withstand the most extreme conditions
Best user database
JuiceBox 40
Attractive design, many functions for tech-savvy users, and a rich database with lots of information
How to charge EV at home?
EV home charging is done with specific devices. They provide energy at higher amounts so as to recharge your electric car in a reasonable amount of time. When it comes to their main function, all you have to do is connect the specific cable to the device and to the car and voilà. Then again, you know we are living in the age of Internet of things. Most of those home chargers come with many other interesting functions.
When it offers Wi-Fi connectivity, you can pair the EV home charger with a smartphone app. That enables you to monitor the car's charging, receive an alert once it is finished, and keep track of your consumption. You can also schedule the recharge to happen during off-peak hours, so the impact on your electricity bill will be lower. In other words, those devices provide you full control over your car's recharging process.
How much to install EV charger at home?
First of all, you have to consider some technical information. You have to know the output of your house's electrical circuit, what charging rate your electric car can accept, and the output of the home EV charging station you plan to use. You should also learn what extra features each one offers, so you can make better use of them. Then again, none of that will be difficult. We have made a selection to help you with that.
Here, we are going to show you five EV home chargers. They all use the Common Charging System (CCS), which is compatible with cars of all manufacturers except Tesla. As usual, we are going to show individual reviews of those products, a brief explanation of why we recommend some of them more than the others, and a list with basic information to provide you with a general overview. We hope you enjoy the reading!
Best home EV chargers
| EV charger | Output (A) | Cord length | Check price |
| --- | --- | --- | --- |
| Autel MaxiCharger | 50, 40 | 25 feet | Buy now! |
| ChargePoint Home Flex | 50, 48, 40, 32, 24, 16 | 23 feet | Buy now! |
| Grizzl-E Smart | 40, 32, 24, 16 | 24 feet | Buy now! |
| JuiceBox 40 | 40, 32, 24, 16, 12, 6 | 25 feet | Buy now! |
| Lectron 32 Amp | 32, 16, 13, 10 | 21 feet | Buy now! |
| Tesla Wall Connector | 48, 40, 32, 24, 16, 12 | 24 feet | Buy now! |
Best EV home chargers 2023
---
Most cost-efficient: ChargePoint Home Flex
You may probably have heard of this manufacturer before. ChargePoint is a huge name in public charging in the USA, and now offers its first home EV charger. Because of that, it gives you access to the same app that connects with the public network. That app provides data such as the remaining battery percentage, charging times, and the energy output. Everything with useful graphs that make understanding easier.
That background makes it stand out in yet another way: cost tracking. You can set the device to recharge the car only during off-peak hours, and browses through several electricity plans available so as to show you the cheapest one. Moving on to less critical aspects, you may like to know that it operates with Alexa, which makes it simpler to use. Besides, it has one of the best appearances of the products featured here.
Pros
Integration with public charging network
Many resources to help you save money
Offers connectivity with Amazon's Alexa
Cons
Most expensive home EV charging station
Some competitors offer a wider database
App accepts only one account per charger
---
Most resistant: Grizzl-E Smart
This home EV charger is not named after such a dangerous animal by chance. It comes with an aluminum case that resists water and fire, brings a 24-feet cable that makes it quite versatile, and uses OCPP. That is the Open Charge Point Protocol, which means it is compatible with essentially all EV charging apps. It can also be plugged to any existing 240-volt outlet in case you cannot hardwire it to a permanent location.
Now, the most ingenious feature of this EV home charging station is its simplicity. It does not have online connectivity, so you cannot keep track of its usage. On the other hand, that is not necessarily a bad thing. Many people prefer their appliances to be simpler, and most electric cars already offer some of the same functions. The only major drawback is that there have been complaints about its connectivity process.
Pros
Simple interface makes it very easy to use
Can safely operate in extreme temperatures
Can be hardwired or use a 240-volt outlet
Cons
No Wi-Fi connectivity allows no monitoring
No power button forces you to flip breaker
Thickest cables available are difficult to use
---
Best user database: JuiceBox 40
This is another home EV charger focused on tech-savvy users. It offers Wi-Fi connectivity, so it also comes with a smartphone app. While it lacks the ChargePoint's cost-tracking functions, it makes up with a much richer database. You will find detailed information about each recharge and set the device to operate only during off-peak hours. In fact, you can even set custom periods to adapt the recharging to your routine.
Just like its competitors, this EV home charging station offers multiple output levels. In fact, you can even opt for a 48-volt version whose output becomes one of the highest in this list. Another strong suit comes when you look at the pictures: it offers one of the best appearances. Parallel to all that, this device comes with Alexa connectivity and offers two options: one to plug into an existing outlet and a hardwired one.
Pros
Phone app features an extensive database
Remote monitoring offers many functions
You can determine custom charging periods
Cons
Does not offer cost-tracking functions
One of the most expensive EV chargers
Most appropriate for indoor installation
---
Autel MaxiCharger
Easy installation whether hardwired or with a 240-volt plug. Smartphone connection with Bluetooth, Wi-Fi or Ethernet. Over-the-air firmware updates available from time to time. Optional RFID scanner to prevent unauthorized use. This home EV charger features many functions that will make the day of any tech-savvy users. On the other hand, there are reports that this home charger's smartphone connection is unstable.
---
Lectron 32 Amp
If cost is your priority, look no further. The cheapest option available here offers basic information about your recharges, and that is it. No Wi-Fi, no fancy connectivity, and no dazzling design. In fact, there is not even a wall mount; you have to store the cable yourself. If you want to spend even less, there is a 16-amp version. All you have to do is check your house's specifications and choose the most appropriate option.
---
Tesla Wall Connector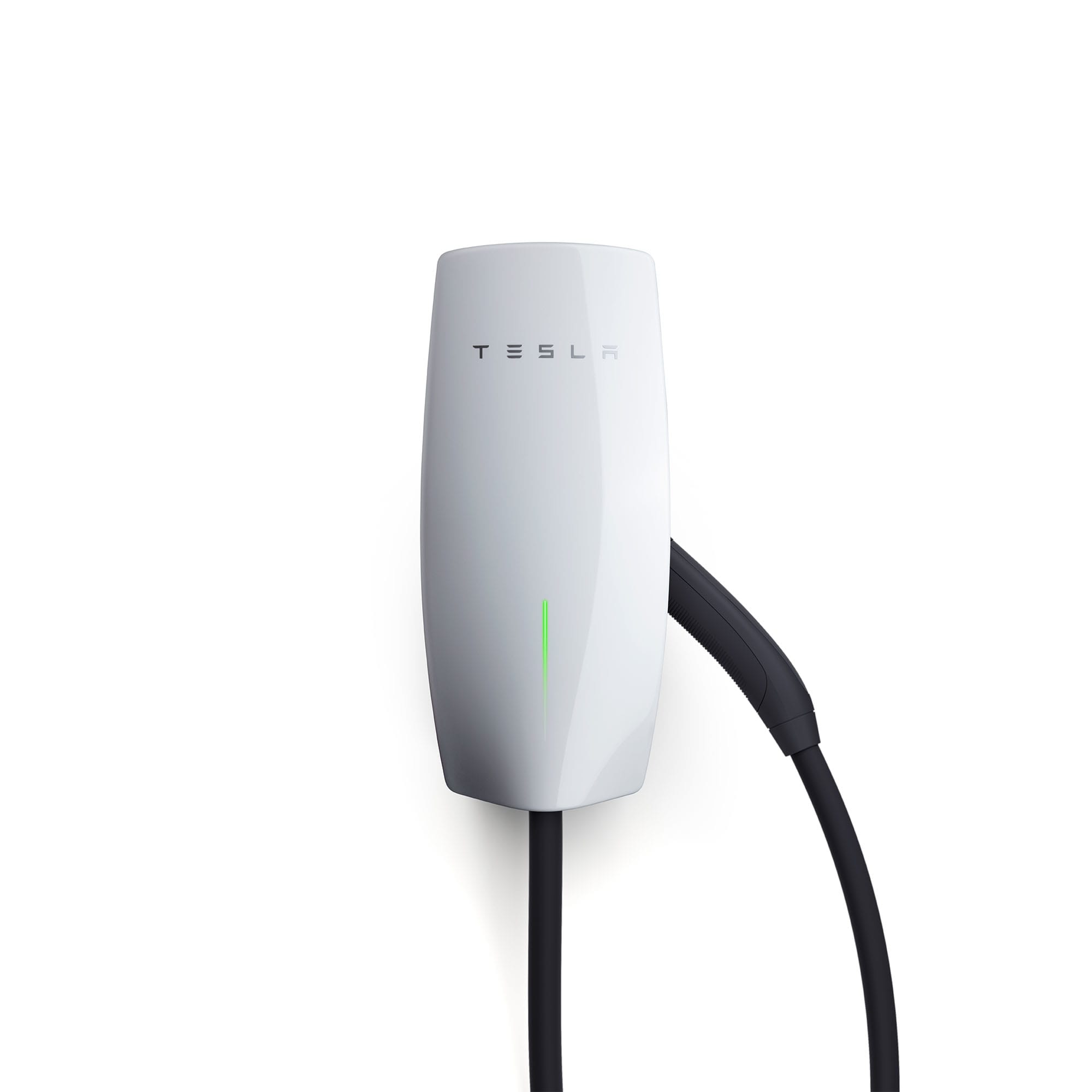 Now in its third generation, this home EV charger has an interesting set of characteristics. It may not offer remote monitoring, but its Wi-Fi connectivity is incredibly easy to set up. It was originally made for Tesla cars, but you can use it on other cars with an adapter. And it can offer the highest output in this list, but it has the thinnest cables. And it features a sleek design that goes well with the interior design of any garage.
---
What is the best home EV charger?
According to our impressions, the ChargePoint Home Flex is the very best home EV charger. The fact that it connects with the company's general app gives it many functions. One of them is the cost-tracking part, which allows you to find the cheapest ways to recharge your EV. That is important not only to save money but also to make electric cars more affordable as a whole. Besides, it has great smartphone connectivity.
Parallel to that, our honorable mention is the Lectron 32 Amp. While it is different from the previous one in many ways, it goes even further in the purpose of making EV ownership accessible. It could come with clearer use instructions, or a more informative interface, but that does not matter. This home EV charging station is one of the most affordable ways to recharge your electric car in the comfort of your own home.